The Requirements
To be a good fit for this opportunity you will have:
A bachelor's degree from a four-year college or technical school, preferably in Quality, Mechanical, or Manufacturing Engineering; or an equivalent combination of education and experience
Five or more years of quality control/assurance experience; a manufacturing environment is preferred
The ability to work in a team environment with skill as a leader and facilitator, including a demonstrated ability to organize and track projects
Skill with computers including familiarity with Microsoft Office (particularly Excel and Word), proficiency with spreadsheets and database software, and an understanding of email Quick question for you - click here
Strong written and verbal communication skills in order to complete reports, participate in meetings, and make clear explanations
Great interpersonal skill to gain buy-in from people at all levels of the organization
Preferred but not required:
A Certified Quality Engineer certificate is a plus
Experience with Quality Assurance software is desirable
You may be asked to travel up to 5% of your time to facilities outside of Phoenix or to visit vendors, with the possibility for international travel.
The Role
Reporting to the Manufacturing Engineering Manager you will work to identify opportunities and put processes and programs in place to reach a higher quality standard. Your goal will be to support all aspects of the quality system, including planning, control, and improvement, from product and process design through quality cost systems, audit programs, and more. This includes application of product and process control methods such as developing control plans, identifying critical control points, developing and validating work instructions, etc.
Your first task will be to get out on the floor and get your hands dirty. You'll need to understand the processes that are already in place from our legacy companies for both new product development and current productivity. You'll look at assembly to find ways to increase the level of quality that we send out to the customer, as well as developing metrics and a system to ensure we meet those metrics. Essentially, you'll be creating a quality program from the ground up for our brand new combined company using your whole range of continuous improvement tools including lean, six sigma, theory of constraints, etc.
Though each individual company was ISO certified and had UL listings, you'll need to complete these for the new organization as a whole. Most of your time will be spent collecting data and completing reports, as well as walking the floor to gain an understanding of the current situation and finding ways to improve. You will have the Quality Department as a resource to help you get everything in place, and there is also strong support for quality initiatives from company leadership.
Some of your specific responsibilities will include:
Using statistical and analytical tools to characterize quality problems and recommend solutions.
Generating quality improvement suggestions yourself and encouraging others to do the same, including design enhancements, part tolerances, and more, then assisting with implementation of adopted suggestions. Quick question for you - click here
Creating, modifying, and analyzing the results of quality plans in keeping with changes in manufacturing processes and product designs.
Assisting the Materials group to evaluate supplier performance, and establishing supplier relationships to communicate concerns.
Acting as the ISO 9001 champion, and leading support, analysis, and guidance to becoming a world-class organization.
Providing technical support for all new implementations from a QA perspective, including assisting with staff training.
Promoting and maintaining safety in the workplace.
Note: this description is intended to give you a general overview of the position and is not an exhaustive listing of duties and responsibilities.
Why ASSA ABLOY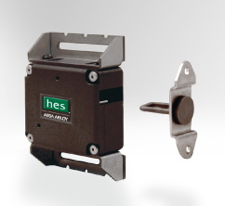 Broad impact
-- as you can imagine, there is a lot going on in Phoenix, and you'll play a key role in maximizing quality across the organization. You also will be able to make an impact beyond the Phoenix plant, as you may have opportunities to collaborate with sister companies and participate in cross-divisional peer-to-peer committees.
Career development
-- this plant consolidation is just one part of an overall strategy to expand, and that expansion will call for proven management talent. This role will offer you plenty of chances to demonstrate your ability to lead teams and achieve results. You could grow your career in any number of directions within the plant, such as the manufacturing or engineering groups, and as we continue to change and evolve it will create even more avenues. In the future there also may be opportunities within ASSA ABLOY EMS, within the ASSA ABLOY Americas division, and even to other areas of ASSA ABLOY around the world.
Strong, growing organization
-- ASSA ABLOY EMS is highly profitable and represents a new approach with established brands; EMS was launched about 3 years ago, but the roots of Adams Rite stretch back longer than 100 years, and the history of HES goes back to 1976. EMS is investing in innovation as well as in the growth of our company and our people, and you'll enjoy the stability and resources of $5.77 billion ASSA ABLOY, the global leader in door solutions.
Great environment
-- throughout ASSA ABLOY we've created a culture that allows talented, energetic people to flourish. That culture includes a strong belief in the value our products and solutions deliver, an emphasis on integrity and an appreciation for the power of teamwork. These are just some of the reasons we have very low turnover; people like working for ASSA ABLOY.
Excellent compensation
-- in addition to a competitive salary and bonus incentive program, we offer comprehensive benefits.
Pictured: The HES 660 electro-mechanical lock is a surface-mounted, electric multi-purpose lock, perfect for drawers and cabinets, operating on either 12 or 24VDC with over 1,000 lbs. of holding force.
Keys to Success
This is a great opportunity to be part of creating a new culture, which means it's not a perfectly structured environment and there are a lot of moving parts. To excel in this role you will need to be a self-starter who is able to move past obstacles to figure out what needs to be done. You'll need to have the presence of mind to create a plan, then the drive to work that plan.

There is a mountain to climb here -- this is not a maintenance role where everything has already been created, but rather a chance to conquer the unknown. You'll need to come in with a positive attitude, ready to see challenges as opportunities, and with the desire to figure out how to make it work no matter what.

It will take teamwork to implement your plan, so you'll also need to get along with people, and be willing and able to work with different teams from all levels of the organization. To get buy-in, you'll need to be a great listener, so you know how to get everyone on to the same page. If you are the type of person who goes above and beyond, who is never satisfied with "good enough," and who is motivated to strive to be the best, then we want to hear from you!
About ASSA ABLOY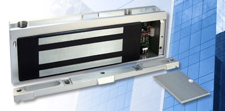 ASSA ABLOY Americas has 9,400 employees and divisional management is based in New Haven, Connecticut, USA. We are an ASSA ABLOY group company.
Headquartered in Stockholm, Sweden, ASSA ABLOY is the strongest global player in the door-opening industry, with over 150 companies operating in more than 40 countries and over 10 percent of the world market. ASSA ABLOY's mission is to provide complete opening solutions, backed by value-added services, to help people feel safer and more secure, thus creating more freedom in their lives.
We are an equal opportunity employer -- M/F/V/D.
Pictured: The Securitron M68 Series of Magnalock® electromagnetic lock provides 1200 lbs. of holding force with automatic dual voltage, delivering a high level of security.